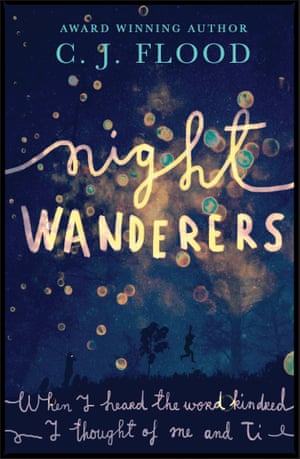 The question of safety came up early in a discussion about promoting my new book, Nightwanderers. Was it responsible, I asked my publicist and editor, to show teenage girl friends creeping from their bedrooms after dark, to wander their home turf in the moonlight?

It's something I did as a teenager with one of the friends who inspired the character of Titania De Furia. She led me, breathless, through the deluxe garden of her rich neighbour, past his babbling rush of brook, and with cool, dewy air on our faces, we were giggling and tickled and free.
via CJ Flood: teen girls have a right to roam too | Children's books | The Guardian.