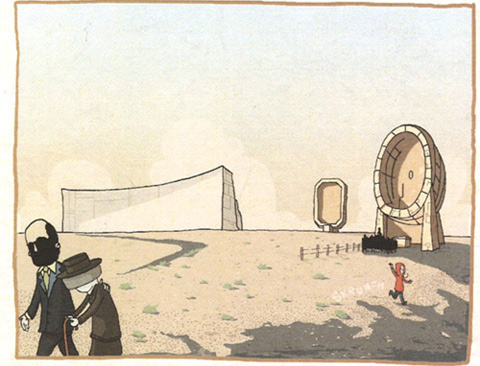 The judges (novelist Mark Haddon; graphic novelist Rutu Modan; Paul Gravett, director of the Comica Festival; Dan Franklin, publisher of Jonathan Cape; Suzanne Dean, creative director of Random House; and myself) were unanimous in awarding the prize to Julian Hanshaw for his haunting, evocative and beautifully drawn story, Sand Dunes and Sonic Booms...
It was published in The Observer this Sunday and immediately impressed me too.
View the spreads here...